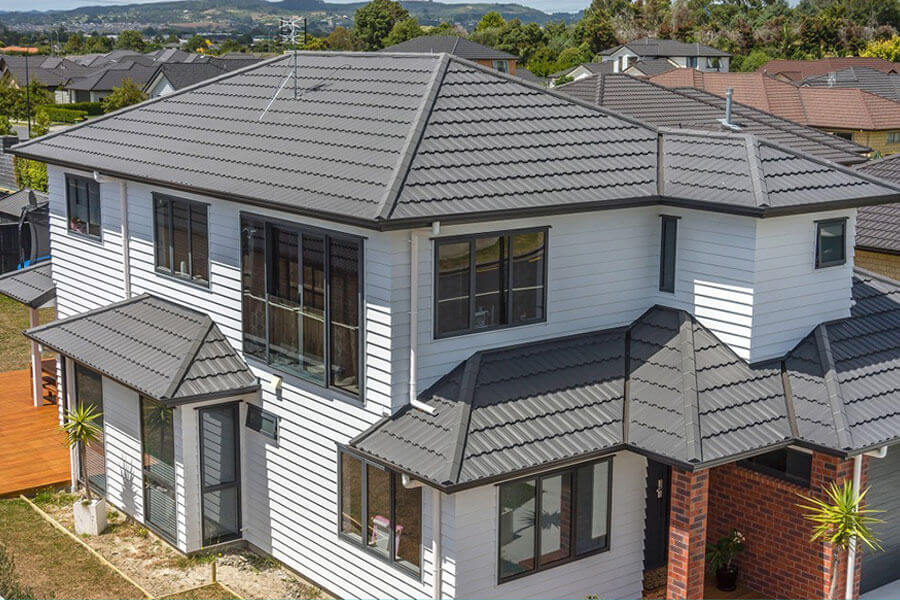 Gutters
Safe Roofing does much more than roof replacement. We also have a suite of gutter services as well.
Gutter Clean
Rain gutters and downspouts will only perform when they are free of debris and leaves. When blockage occurs, debris and leaves accumulate inside the drain outlet. Rainwater will fill the gutters, causing rust to form. In some cases, the weight of the water and debris will eventually pull the gutter loose, causing overflow and damage to your shingles, roof structure, and even the foundation of the home.
You can prevent these potential problems by cleaning your gutters twice a year in spring and autumn. (Or more frequently when your roof is close to trees.)
Eavestrough Replacement
Our eavestrough specialists will keep your drainage systems in good working order. From inspections to repairs and replacement, Safe Roofing has the solution to every eavestrough issue.
5" & 6" eavestrough
Multiple profiles to choose from
Custom colors
Seamless installation
The average lifespan of eavestrough is 20 years.
Contact us today and obtain an eavestrough replacement quote.