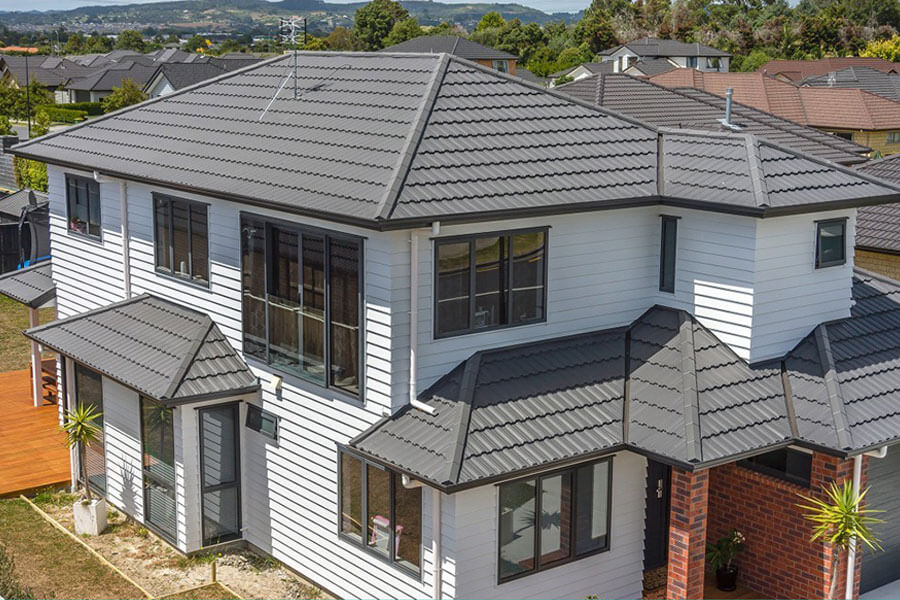 January 18, 2021
Rubber roofing vs. Metal roofing
Both rubber roofing and metal roofing systems are permanent systems, but they do have some differences. This post will teach you how to distinguish their differences and make an informed choice. 
First, if your roof has very little or no slope, it is a "flat roof". If this is the case, a 2-ply torch-on or the rubber membrane (EPDM) is the most commonly used roofing system in Edmonton. We do not recommend using any metal or asphalt roofing systems. 
Rubber roofing Vs Metal roofing
If your roof has a normal slope (3/12 - 6/12) or steep (over 6/12), many more roofing materials become available. 
The rubber roofing system for sloped roofs is called the Euroshield roofing system. They are available in Alberta and can be purchased directly from Euroshield, located in Calgary. When installed correctly, Euroshield does not need any maintenance, and it can last for 50 years. Euroshield resembles the traditional cedar shakes or stone tiles. 
Euroshield roofing system is durable. The panels will not curl up, split or rot. 
The standing seam metal roofing system is a popular metal roofing choice. They look sleek and modern and can last for 50 years. The metal roofing system is highly durable, resistant to cracking and eroding. However, since all metal panels have a surface paint, they may wear off after 20 years. 
Euroshield has no surface paint. In other words, all the panels have a solid colour throughout. Therefore, Euroshield will not wear off the same way as a metal roof as time goes by. 
Both roofing systems require snow guards. Their slippery surface will not absorb moisture, and snow/ice tends to slide down from the roof ridge and cause potential personal injuries or damages to the eavestrough. 
Before making your final decision, consider the following factors: 
1. the roof slope - only normal or steep roofs can use Euroshield or the metal roofing system.
2. roofing structure - metal roofing system does not fit very complex roofing structures. Consider using Euroshield. 
3. your personal taste - do you like being modern and sleek, or the traditional cedar and stone tiles? 
4. a quiet roof - metal roofs tend to be noisy. But there are things you can do to reduce the noise. 
5. cost - Euroshield and the metal roofing system can be 3 times the cost of an asphalt roof. 
Any more questions? Contact us directly for answers! 
info@saferoofing.ca or 780-246-7597